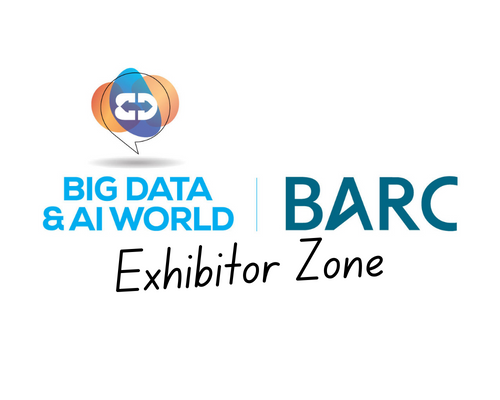 WELCOME TO THE BIG DATA & AI WORLD FRANKFURT 2023 EXHIBITOR ZONE
Thank you for choosing to exhibit with us at Big Data & AI World Frankfurt 2023. This E-Zone (Exhibitor Zone) is designed to assist you with your preparations for the event.
In your E-Zone you can;
Upload your company profile
Upload press releases
Upload your logo
Order exhibitor badges and data capture devices
Visit the Exhibitor Technical Manual for all stand and on-site needs
Please note that the company name that you submit will be used on the Show App and Nameboard. If you require your exhibiting name to be changed, please contact t.schorno@closerstillmedia.com.
KEY CONTACTS
Marketing (for queries relating to the website, newsletter, e-zone and other marketing materials):
Sales (for queries relating to sponsorship, stand size and location, floorplan):
Tim Schorno
or
Shaquille McGeachy
Operations (for queries relating to the build of your stand, venue, exhibitor manual and logistics):